The Wreath is an Old Christmas Decoration
Coco original 2016-11-15 15:36:58
The symbolism of the wreath has popular for centuries. In this Christmas decoration, the circle or ring shape is said to be symbolic of eternity or eternal life, because the shape has no beginning or end.
In ancient Rome, this symbol became so powerful that people used decorative wreaths as a sign of victory. Some believe that this is where the Christmas decoration of wreaths on doors came from.
The Christmas decoration of the Advent Wreath is unique. From Germany, the ancient use of the Advent Wreath spread to other parts of the world.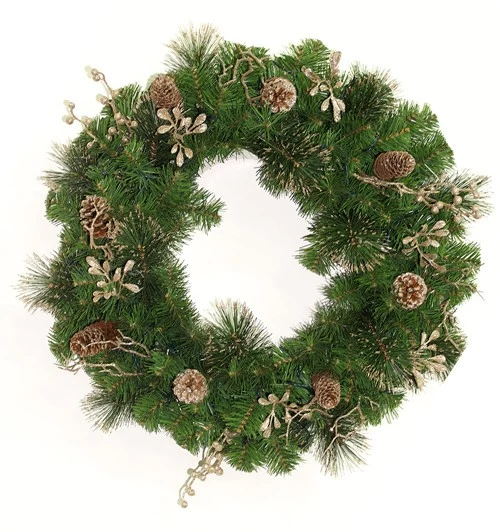 The Advent Wreath is a Christmas decoration made of four violet or rose candles in a circle of evergreens with a fifth candle in the middle. Each day at home, the candles are lighted before the evening meal, one candle for the first week, and then another each succeeding week until December 25th. The last candle is the middle candle of the wreath. The lighting of this candle takes place on Christmas Eve and represents the birth of Jesus Christ, the light that illuminates a dark world. A beautiful and highly symbolic Christmas decoration!
We are Christmas ball factory,Christmas ball wreath factory, Christmas wreath factory,Christmas tree factory,Christmas garland factory
Welcome your inquiry!